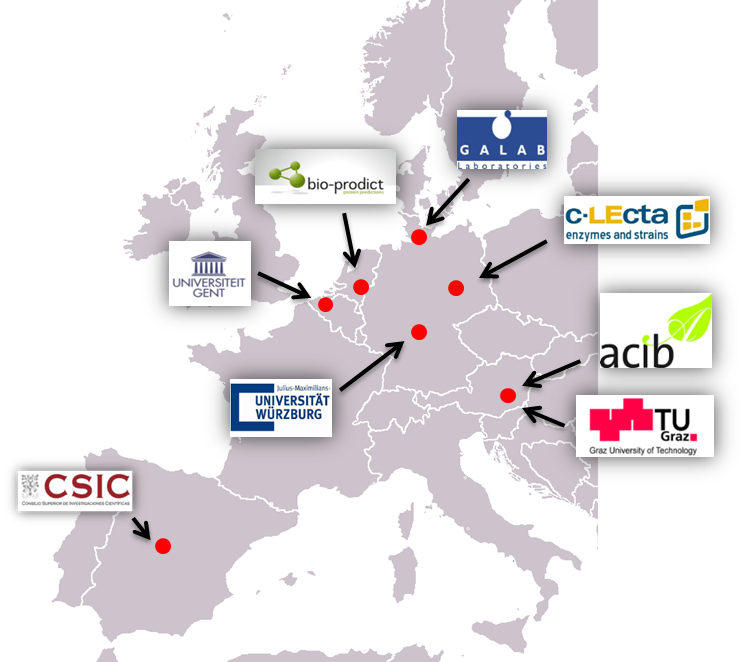 COORDINATOR
UGent, Ghent University
Centre for Industrial Biotechnology and Biocatalysis
Coupure Links 653, 9000 Ghent, Belgium
Tel: ++32(0)9 264 99 20; Fax: ++32(0)9 264 62 31
Project Coordinator
Prof. Tom Desmet
Project Manager Dr. Maarten Walmagh
The Centre for Industrial Biotechnology and Biocatalysis (InBio) at Ghent University has a longstanding research tradition in the field of white biotechnology, particularly directed towards the biocatalytic synthesis of chemicals through either microbial fermentation or the use of isolated enzymes. The area of expertise includes screening for novel biocatalysts (enzymes and micro-organisms), the optimization of fermentation strains through metabolic engineering, the engineering of enzymes through rational design and directed evolution, as well as process development and product isolation.
PARTNERS
TUG, Graz University of Technology, Austria,
Prof. Bernd Nidetzky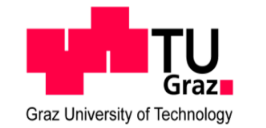 The Institute of Biotechnology and Biochemical Engineering (IBB) is the main Austrian university institution for basic and applied research at the interface of biological sciences and process engineering. The aim is to achieve innovative solutions for efficient and accelerated process development in biotechnology using an integrated scientific-technological approach that combines modern methods of molecular and process bioengineering. The research activities are focused on three main fields of expertise: applied enzymology and enzyme technology; metabolic and reaction engineering for biocatalysis and renewable resource utilization; and glycobiotechnology. The aims of the current project application are very well matched with both the expertise and the strategic research plans of the institute.
UNIWUE, University of Würzburg, Germany, Prof. Jürgen Seibel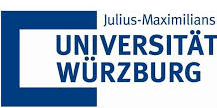 In Seibel's group at the University of Würzburg, research is centered around the exploding field of glycosciences and includes the development of chemical and enzymatic syntheses, the engineering of biocatalysts and systems for drug delivery. By combining a profound knowledge of enzymology with a strong background in organic chemistry, his lab was able to develop novel concepts for the biocatalytic synthesis of carbohydrates.
CSIC, Spanish Research council, Spain,Prof. Jose M. Guisan
The CSIC (Consejo Superior De Investigaciones Cientificas) is the largest public multidisciplinary research organization in Spain. It has more than 13,000 employees, among these 3202 scientists and about 3802 pre- and postdoctoral researchers. The CSIC groups 116 Institutes or Centers that are located throughout Spain, and also has a delegation in Brussels. CSIC has consolidated experience in various aspects of enzyme technology: purification, immobilization, genetic modification, chemical modification, stabilization, reactivation, and biotransformation. The Institute of Catalysis (ICP) is part of the CSIC, and focuses on the basic and oriented study of any type of catalyst (from palladium to organometallic complexes and enzymes). These catalysts are mainly related with the production of clean fuels, the remediation of aqueous and air contamination, and the synthesis of fine chemicals.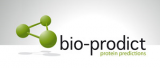 Bio-Prodict is an SME founded in 2008 by Dr. H.J. Joosten and is based in Nijmegen. The company is a spin-off from Wageningen University and focuses on bio-informatics in the field of protein engineering, drug design and DNA diagnostics. The area of expertise of Bio-Prodict is data handling and analysis of protein superfamilies. Bio-Prodict has proprietary technology (3DM) for the generation of protein superfamily systems that can be used to guide protein engineering experiments. The Bio-Prodict team has many years of experience in designing complex software related to biological problems, including multiple language program design, database design, website design, massive data management and literature scanning.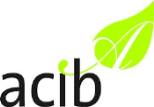 The ACIB competence centre is devoted to multidisciplinary research activities of more than 170 scientists making the development of bioprocesses more predictable and faster. ACIB combines the experience and synergy of the two previous Austrian competence centres, AB (Research Centre Applied Biocatalysis) and ACBT (Austrian Centre of Biopharmaceutical Technology). One area of expertise is dedicated to Bioprocess Engineering. Biotechnological production processes include process design and -management for the production of microorganisms, enzymes, fine chemicals and biopharmaceuticals, cultivation of the cells and recovery of the product. An emerging focus, due to the close collaboration with the biotech-industry, is to implement "Quality by Design" criteria in industrial production processes to further optimize economics. The analysis and improvement of such production processes in order to increase their efficacy and cost-efficiency is the main goal of the research field Bioprocess Engineering.

c-LEcta GmbH was established in September 2004 as an SME specialized in the discovery, optimization and production of enzymes and the strain engineering for protein and small molecule production. The company now has around 45 employees with more than 2/3 of these directly working in R&D. The company works with industrial clients across a range of sectors including household detergents, food, paper manufacture, pharmaceuticals, fine chemicals and biofuels production. During enzyme discovery projects, c-LEcta is screening genomic, microbial and metagenomic libraries that have been assembled from natural microbial diversity. A range of proprietary expression hosts are available (E. coli, Bacillus, Pichia) with the full range of molecular tools for establishing cost-competitive enzyme production systems. It also developed a proprietary cluster screening method for the efficient identification of improved enzymes useful in enzyme optimization projects.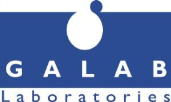 GALAB, located in Hamburg, Germany, has core competences in chemical analysis and biotechnology (biocatalysis). It has about 110 employees, 31 are scientists from faculties of Chemistry, Molecular Biology, Food Chemistry, and Biochemical Engineering. GALAB offers analytical services, contract research services and proprietary tools (AffiSep®, AffiSpin®, GlycoCleave®) and products (ingredients, supplements) for the Health Care, Food and Biopharmaceutical Industries. GALAB has its own research capabilities. The R&D division has competencies in the field of biocatalysis and molecular biology. The laboratory infrastructure of about 2500 m2 allows all operations with cell cultures (E. coli, yeast, HEK), like transfection/transformation, clone selection, cultivation, fermentation and downstream processing. The laboratory is further well equipped with all necessary analytical instrumentation and techniques like GC, HPLC, mass spectrometry instrumentations (LC-MS/MS), PCR, ELISA, SDS, blotting. GALAB has long experience in project management of national and international research collaborations.